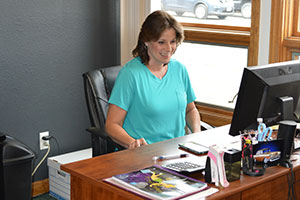 It is important that you bring your vehicle to our shop as soon as you notice that something is amiss. Contrary to popular belief, vehicles don't fix themselves, but our hardworking team of expert technicians do! At Accelerated Automotive Specialists we take the guesswork out of what is wrong with your vehicle by using time tested methods and modern technology for diagnosing car trouble. You can rely on us to get to the bottom of the issue very efficiently, getting you back on the road in no time. Give AAS a call to make an appointment for auto repair in Greeley anytime you believe your car, truck or SUV isn't operating at maximum performance and we'll be happy to take a look and let you know what we find.
There is no job that is too big or too small for our dedicated crew members. From routine maintenance, including oil changes, tune ups and factory scheduled services, to more complicated repairs, like brake jobs, transmission repair or engine rebuilding, we really do it all. At the first sign of trouble or when your vehicle is due for scheduled auto maintenance in Greeley, Garden City, Fort Collins or the surrounding area be sure to get in touch with Accelerated Automotive Specialists.
Engine Repair
Brake Repair
Suspension Service
Radiator Service
Belt Replacements
Add Water Pump Replacement
Check Engine Light

Alternators & Starters
Fuel Pump Repair
Electrical Repair
Air Conditioner Repair
Clutch Repair
Timing Belt Replacement
And More!
---
Engine & Transmission Repair
We regularly complete complex transmission and engine diagnostics and repair. If your car is experiencing decreased power, generating strange noises from under the hood or if there seems to be trouble shifting you'll want to give us a call to schedule an appointment right away!
---
Domestic Auto Repair
Accelerated Automotive Specialists is your go to shop for all domestic auto repairs. We service all makes and models, including Chevy, Ford, Dodge, Chrysler, Buick, GMC, Cadillac, Lincoln, Mercury, Pontiac, Oldsmobile, Plymouth, Jeep, RAM and others. We always use factory correct parts for repairs.
---
Asian Auto Repair
If you drive any Japanese or Korean vehicle, such as a Toyota, Honda, Nissan, KIA, Hyundai, Scion, Subaru, Lexus, Acura, Mitsubishi or any other, you can trust our team to properly repair any issue it may be having.
To schedule an appointment for professional auto repair in Greeley call Accelerated Automotive Specialists at (970) 616-6951 today.