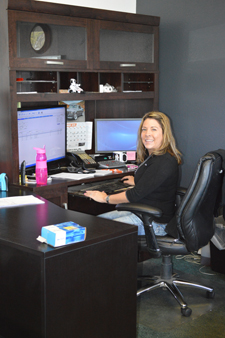 For all vehicles it is necessary to complete factory auto maintenance to ensure that they continue to run without issue.
To find out when your car is due for scheduled services you can check your owner's manual or simply talk to the friendly technicians at Accelerated Automotive Services.
We can inform you of what services are due and when! Without preventative maintenance your vehicle will begin to suffer from decreased performance, including rough idling, a drop in MPGs and you will be at higher risk of breakdowns due to failing parts. If your vehicle is due for scheduled auto maintenance in Greeley don't hesitate to give us a call to make an appointment for quality, warranty backed service.
---
30/60/90K Maintenance
Most factory services will fall under the category of 30/60/90K maintenance. During these check ups a technician will perform all sorts of inspections and services to ensure the vehicle is in peak operating condition. This includes belt and hose inspections and replacements as necessary, diagnostic scans, safety checks, fluid top offs and more.
---
Oil Change
It is imperative that you never put off oil changes. For most cars and trucks oil changes are necessary every 3,000 to 5,000 miles, with some vehicles being able to travel even further. Oil changes keep the engine properly lubricated, preventing harsh metal on metal friction that can wear out internal engine parts.
---
Tune Up
If your vehicle is in between scheduled services but seems to be running a bit rough then it may be time for a tune up. Tune ups often consist of smaller services designed to restore your car's drivability. During a tune up a vehicle may receive new spark plugs, a new air filter and fuel filter, or undergo a fuel injection service.
---
Fluid Flush Services
Your vehicle utilizes a number of fluids to operate its various systems. On occasion these liquids need to be drained and refilled to ensure they are not contaminated. We offer brake fluid flush, cooling system flush, transmission fluid flush, power steering flush and differential fluid flush services.
When it is time for any sort of scheduled maintenance, from oil change to timing belt replacement, be sure to come see the team at Accelerated Automotive Specialists. Give us a call at (970) 356-7373 to request an appointment for professional auto maintenance in Greeley or the surrounding cities!